According to the American Massage Therapy Association, 67% of people seek massage therapies due to physical pain and stress. Research shows regular massage therapy has several benefits for people dealing with lower back pain, fibromyalgia, and stress. Here are some benefits of adding massage therapy to your daily routine.
It Relieves Stress
Stress is common in today's fast-paced world, and it can seriously impact a person's health and well-being. With regular massage therapy, you can effectively battle stress at a physical and physiological level.
While massage therapists understand the benefits of massage therapy for reducing stress levels, there is enough scientific evidence to prove the benefits of massage therapy in your life.
A study was conducted on the effects of trigger point therapy, also known as myofascial release therapy, on human health. It was found that it decreased heart rate and systolic and diastolic blood pressure.
Some controlled studies also revealed that a 10-15 minute chair massage results in lower blood pressure, oxygen consumption, and salivary cortisol levels.
It Relieves Postoperative Pain
Postoperative pain results in delayed recovery, elongated stays and costs at the hospital. It can also interfere with a person's return to their day-to-day activities, while pain medications negatively affect their health.
According to research, massage can help patients deal with postoperative pain, reduce the unpleasantness of postoperative pain, and decrease the sympathetic responses felt as a result of postoperative pain. Moreover, it increases the rate of decline in postoperative pain while reducing the number of analgesic meds used to calm the pain down.
It Cures Lower Back Pain
According to the American Massage Therapy Association, massage therapy plays a crucial role in curing lower back pain. According to the National Institute of Neurological Disorders and Stroke, Americans spend almost $500 million to treat lower back pain.
Their findings show that lower back pain is a common cause of job-related disability and one of the biggest contributors to missed work. Back pain is a common neurological ailment faced by people in the US.
According to research, regular massage therapy decreases lower back pain. It also decreases the disability caused by lower back pain, and it also results in decreased disability over time. Furthermore, there is decreased anxiety and depression associated with lower back pain when you take regular massage therapies.
It Helps Deal With Fibromyalgia Pain
Fibromyalgia syndrome is a set of symptoms and signs that alludes to aching muscles, tendons, soft tissues, and ligaments. It is a collection of chronic disorders which are related to one another. Some of the common symptoms of fibromyalgia syndrome are as follows.
Chronic fatigue syndrome.
Irritable bowel syndrome.
Sleep disorders.
Migraine headaches.
According to researchers by the National Institute of Health, fibromyalgia impacts at least five million Americans, most of which are around 18 years old. Moreover, between 80% to 90% of the people affected with fibromyalgia are women.
However, men and children can also suffer from fibromyalgia syndrome. Studies have shown that 98% of people suffering from FMS take some form of medication to ease the pain and discomfort.
In the same study, it was found that more than 44% of people use massage therapy to deal with this syndrome. According to the National Center for Complementary and Alternative Medicine, Fibromyalgia is a condition that doesn't have a cure on a global level.
Therefore, 91% of people take medications to control their symptoms, while 77% of them receive some form of massage therapy to manage their pain and discomfort.
It Reduces Muscle Tension
According to findings by the American Massage Therapy Association, people that work out or engage in any physical sport are more likely to benefit from any kind of massage therapy.
In 2008, the US government released the United States Physical Activity Guidelines in October 2008.
According to these guidelines, sports massage can improve our athletic performance significantly. It can also cause a speedy recovery. Therefore, it can be used by individuals that participate in any physical activity, or play a sport.
Sports massage increases conditioning and also helps maintain peak performance. Several college athletic programs and sports teams have had contracts with therapists for many years.
Some of the benefits of sports massage include a reduction in muscle tension, helping athletes monitor their muscle tone, and it also promotes relaxation. It also improves range of motion while enhancing the functions of the soft tissues.
Moreover, it decreases muscle stiffness and fatigue after a tough workout session. It also decreases the likelihood of swelling and inflammation after a physical sport and also improves exercise performance. Most importantly, a sports massage improves the breathing patterns, which adds to your general well-being.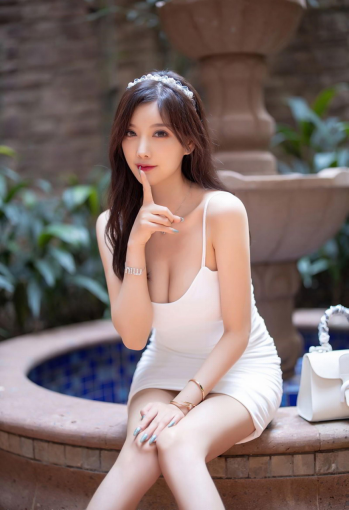 It Relieves Tension Headaches
According to the AMTA, massage therapy can be great for people dealing with tension headaches. Here is what the National Institute for Neurological Disorders and Stroke have to say about tension headaches and massage.
Muscle tension headaches were previously called muscle contraction headaches. Its name indicates the role stress plays in triggering pain and the mental and emotional conflict involved in the process. Both stress and emotional/mental issues can tense the jaw, face, scape, and neck.
Tension headaches are also caused by missed meals, depression, anxiety, insomnia, and the burden of work. Sleep apnea can also contribute to tension headaches, especially in the morning. The pain from sleep apnea originates towards the front of your face and goes all the way to your head and your neck, thus making you feel a level of tightness around the head.
Usually, the pain is felt on each side of your head. Moreover, people suffering from tension headaches are most likely to be annoyed by loud sounds, bright lights, and vibrant colors. However, once the period of stress is gone, the tension headaches also disappear.
According to a pathology guide by a massage therapist, more than 90% of these tension headaches are triggered by bone misalignment, muscular tension, postural patterns, eye strains, and joint disorders. Other reasons include myofascial pain syndrome, musculoskeletal imbalances, and ligament irritation.
Tension headaches can be episodic or chronic. Regardless of its type, health experts most commonly prescribe massage for tension headaches.
It Improves Sleep Quality
Quality sleep is crucial to our health and well-being. According to the center for disease control (CDC), lack of quality sleep contributes to various diseases and ailments. Some of these health issues include obesity, heart problems, and mental health issues like stress and anxiety, which are the most common health problems haunting the well-being of our society.
Lack of sleep isn't only associated with the onset of these diseases, but has a lot to do with their outcome and management. Moreover, lack of sleep can result in accidents, some of which can be fatal. If they aren't fatal, they can cause injury or disability. In short, driving drowsy is a serious problem, but it is manageable, and improving your sleep quality is the only way to do it.
Massage therapy is a great way to improve the quality of your sleep. Here are some examples of people who can benefit from massage therapy for improving sleep.
Adolescents and children.
People with psychiatric disorders.
People that are hospitalized or institutionalized.
Those suffering from lower back pain.
People suffering from cerebral palsy.
People suffering from fibromyalgia.
People with insomnia.
Those dealing with pain.
Cancer patients.
Infants
Infants suffering from dyssomnia.
People that have undergone heart surgery.
Women with breast cancer.
It Helps Deal With Depression
Depression combines feelings of dejection, withdrawal, and sadness without any reason. Not all people with depression have the same symptoms. According to the National Institute of Mental Health, the severity, the frequency, and the duration of symptoms vary between individuals, depending on their individual conditions.
According to the CDC, depression can result in absenteeism, decreased productivity and short-term disability. The CDC also reveals that one of every 10 people in the US suffer from some kind of depression.
Therefore, the CDC recommends collaborative care that includes primary caregivers and mental health experts for managing depression, and massage is a key healthcare service for depressed individuals.
Massage helps improve mood which results in reduced depression. It also results in less trait anxiety and depression, and the benefits are similar to those of psychotherapy.
It Improves Cardiovascular Health
In a recent study in the International Journal of Preventive Medicine, the researchers found that massage therapy plays a crucial part in improving a person's blood pressure, especially in prehypertensive women. The study also found that the effects of reduced blood pressure remained for 72 hours following the massage.
Another study on this topic has similar results. The people that received regular Swedish massage therapy for four weeks had better blood pressure than those that did not receive massage therapy.
It Reduces Arthritis Pain
According to research, millions of people over the age of 50 suffer from some kind of arthritis. Arthritis affects hands, spine, hips and knees.
One of the most common types of arthritis is osteoarthritis. Osteoarthritis causes pain, swelling and stiffness in one's joints. It also breaks down the tissues that cover your bones. According to research an hour-long session of Swedish massage can relieve pain in people dealing with osteoarthritis.
Another common type of arthritis is the Rheumatoid arthritis. This condition affects the inner linings of the joints, resulting in severe pain, stiffness and swelling. Studies have revealed that receiving a massage regularly for a period of four weeks can reduce the pain and discomfort considerably. It can also increase joint strength, and range of motion in upper joints and wrists.
It Helps Cancer Patients
The most common treatments for cancer include surgery, radiation and chemotherapy. Despite the efficacy of these treatments, they can be taxing for the person undergoing such treatments.
Today, there is a significant amount of research that proves the effectiveness of massage therapy for helping cancer patients, and it is helping researchers and medical experts come up with better treatment plans.
Massage helps cancer patients relieve stress. It also helps them deal with pain and nausea. Heather Greenlee is the medical director for integrative medicine at the Seattle Center for Care Alliance.
According to Greenlie, she has ample research to prove the benefits of integrative therapies for managing symptoms and side effects of cancer.
However, she believes more research is necessary to understand how these therapies can promise the survival of cancer patients.
It Helps Reduce Anxiety
According to the American Massage Therapy Association, massage can reduce anxiety symptoms. Research by the American Institute for Mental Health, more than 40 million people in the US suffer from some kind of anxiety. Anxiety disorders can affect the life quality of the affected people.
According to research massage therapy can reduce anxiety in the following individuals.
People in chronic pain.
Psychiatric patients.
Cancer patients.
People undergoing bone marrow transplant.
Nurses.
People with lower back pain.
People awaiting invasive cardiovascular treatments.
The terminally ill.
Stroke patients.
People recovering from narcotics and alcohol.
Burn victims.
Victims of congestive heart failure.
People dealing with pre-surgery anxiety.
Women in labor.
It Decreases Migraine Frequency
Dawn Buse works at the Albert Einstein College of Medicine as a professor of neurology, and also a behavioral medicine director at New York's Montefiore Headache Center. According to Dawn, despite the lack of data on the effectiveness of massage therapy for improving migraine, people can still benefit from it.
According to Dawn, the lack of data on massage therapies for migraine doesn't mean it's not effective. She says there is research available, but because they are fewer in number they aren't considered substantial. She blames the lack of funding for research on massage and other pharmacologic treatments for migraines.
However, she admits that a growing number of people are turning to massage therapies for dealing with migraine. She encourages them to make massage therapy a regular part of their lives, alongside various other relaxation and self-care techniques.
Although there are fewer studies, the ones available reinforce the positive effects of massage therapy for dealing with migraines.
Final Word
With so many amazing benefits of massage therapy, it's about time you added it to your lifestyle. While it's difficult to find time, you can definitely spare a few hours of your precious time when you are mellowing out on a vacation in Sin City.
At Asian Massage 2 Hotels, we offer the best massage services that really help you unwind. Our massage girls come from China, Japan, Korea, Vietnam and Singapore.
They know how to show you a good time. So visit our website today, and book a massage session with one of our beautiful massage girls.