You can book a massage service in Las Vegas for the regenerative effects of short periods of relaxation when you're tired or stressed out. However, you can't get in your massage therapist's head to know what they're holding back.
Here's what they want you to know, especially regarding an in room massage in Las Vegas.
We're Used to Seeing People Without Clothes
Getting undressed is a common problem with first-time clients. It's understandable to feel uncomfortable getting naked in front of a total stranger and letting them touch your body.
However, experienced massage therapists have seen their fair share of bodies. Some even prefer completely naked clients due to the easier access to hard-to-reach areas. They don't judge because they're too busy figuring out the problems beyond your skin.
We're Not Used to Your Sleeping Habits
Falling asleep during a massage is not a foreign concept. The ambiance created by the dimmed lights, soothing melodies, and the relaxing motions of the therapist across your body is a recipe for slumber.
However, a massage therapist may not appreciate a sleeping customer due to the unpredictability that might bring. We all behave differently when we sleep. You may lash out or talk incoherently in your sleep, causing a miscommunication. Some also don't take kindly to being woken up, and your therapist has no way of knowing whether that applies to you. In other words, feel groggy all you want and tell your therapist as much but try not to fall asleep.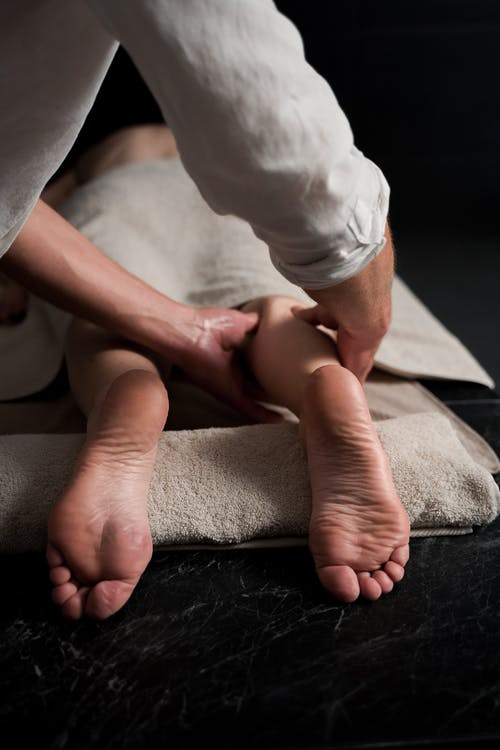 We Don't Appreciate Drunk Clients
Massage therapists don't like it when they show up at a client's door only to find them a drink away from passing out. Such clients can be deadweight during the massage, which is inconvenient for the therapist.
Furthermore, getting drunk doesn't do you any favors. If you pass out, you'll miss out on the experience. If you're awake but completely out of it, you'll miss out on the experience. Finally, the alcohol in your system may inhibit the release of feel-good hormones.
In other words: get drunk after, not before.
We Want Your Phone Far Away from the Designated Massage Spot
If you truly want to relax, keep your phone away from the makeshift massage area. Treat the therapy as a meditation by leaving your worldly concerns at the door. If you don't do that, the constant beeping, typing, and fidgeting will negatively affect your experience.
No matter how good of a multitasker you might be, focus on one thing during your massage: complete and utter relaxation.
Sign up for a luxury Asian massage at Asian Massage 2 Hotels, a 24-hour massage service operating in Las Vegas and providing Asian massage therapists for a full body massage, Nuru massage, or 4-hand massage that'll make you want to let go of your daily concerns and focus on the here and now.
Give us a ring for an in hotel massage in Las Vegas.