3 in 5 employees experience burnout from work-related stress. It's been the topic of discussion—and not just among those who work in generally high-stress roles. It doesn't only affect office employees but also professors, machine operators, cashiers, ER doctors, etc.
However, there's a crazier cousin of burnout that can resemble some of its most harmful symptoms and that's "boreout." It's a state of disengagement where people feel like their work doesn't match their intellectual skills.
Burnout is a syndrome that develops when you continue to work until every ounce of your energy is depleted. However, boreout causes you to stay in your "comfort zone" for an extended time, halting your personal progress.
Interestingly, boreout and burnout symptoms can be strikingly identical. You become impatient, cynical, and depressed. You become tremendously agitated when your work isn't stimulating enough or you don't have much to do.
According to a survey, 80% of workers are either not involved or actively disengaged at work.It's estimated that this disengagement cost $8.1 trillion in lost output each year.Managers cannot continue to disregard boredom as a measure of engagement.
This doesn't imply that burnout is unimportant; it is, and many employees experience it. Given the similarities between burnout and boredom, managers should assist disengaged employees in determining what is primarily at blame for their displeasure at work.
A burnt-out individual will require a different method of re-engagement than a bored-out person, but neglecting either results in lost productivity and increased employee turnover.So, what should employees do? Go out for a walk in the park? Take some time off? Relax by getting a luxury massage?In such situations, it's important to find what engagement activities need to be done and what challenges may arise.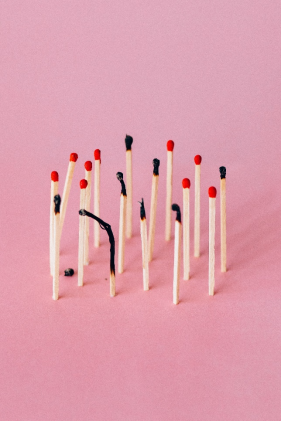 Employee Engagement Challenges
Employee engagement is crucial in today's workplace for retaining top talent, increasing corporate efficiency, and producing higher profitability.Companies invest in hiring and training to create a motivated staff, which offers a variety of advantages such as lower employee absenteeism, lower turnover, and persistent excellent customer service. Here are a few common challenges that may arise while trying to find engagement activities for your employees.
No Workplace Connectivity
Managers understand the importance of creating a positive work environment and increasing employee engagement.Although a few might find it difficult to keep workers happy and content through engagement while adhering to company objectives.
Leaders must collect feedback to know what's going on in the organization and boost productivity.A useful technique to gain employee insights is gathering feedback and conducting a survey.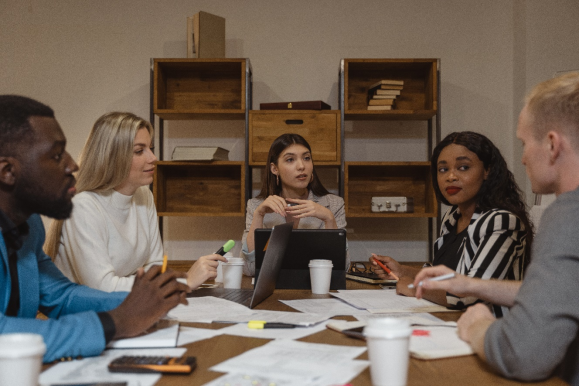 To develop a survey, you must first compile a list of respondents. Then, create a list of relevant survey questions that will help you better understand your staff by knowing more about them.
Solution:It is critical to create a balance between motivating a team and directing individuals toward a united strategy. To keep a group focused on a common goal, use the following questions:at work you feel agitated and lost so you
How do you intend to collect input and provide feedback?
What initiatives exist to assist in the development of a positive workplace culture?
What employee reward measures do you want to implement?
What aspects of the current workplace culture could be improved?
Do managers explain the various methods for increasing engagement?
How do you implement corporate values in your day-to-day activities?
What are the factors that can ensure team members remain happy in their roles?
Internal Communication Issues
Organizational communication issues can be one of the leading causes of employee dissatisfaction.Managers can fail to provide adequate information or make drastic adjustments that are not conveyed to staff in advance.
Solution: You can prioritize two-way communication. This kind of communication allows employees to make comments, communicate issues, and speak up on tough days. Then, all objectives should be conveyed through various channels to retain transparency and assist the team. Personnel should understand the value they provide to the firm and contribute to the development of workplace engagement.
Bad Leadership
As discussed previously, leaders should communicate more with their employees to increase transparency and engagement. It takes complete dedication to effectively engage workers, both personally and collectively.
What can be done? Leaders should keep a good attitude while they're instructing team members. Empathy is critical because trust in management is the primary engagement driver. Compassion for your workers' wellbeing can improveyour credibility.
Pay close attention to staff and interact to demonstrate involvement. Ask clarifying questions and make them feel heard. Understanding your employees will boost their involvement with you by establishing a stronger relationship with them. Remember to get feedback so you can learn how you're doing.
Stay open to fresh ideas and ways to successfully implement leadership change. Regular one-on-one sessions are essential for properly gathering employee feedback.They provide directors and their line managers with ample time to discuss different topics, career goals, performance reviews, overcome obstacles, and more. It also allows the supervisors to get to understand their staff outside of the workplace.
You can make your relationships with employees better by asking three easy questions during the meeting:
What aspects of your job make you happy?
What takes up the most energy?
What is your ideal job in three years?
Ineffective Application of People Analytics to Achieve Organizational Results
People analytics adds value to a company by increasing retention, optimizing employee planning, and increasing staff engagement. By collecting and evaluating employee data, this tool can assist you in determining the source of employee engagement issues. The knowledge gap in people analytics needs to be considered when deciding whether or not companies should undertake it.
Tip: Hiring the proper employees who are educated in people analytics is critical for optimizing training, reducing attrition, and making smart decisions. An expert understands how to quantify metrics based on qualitative observations of employees to develop more successful employee participation initiatives.
No Connection With External Investors
Knowing and improving corporate culture is critical to the success of a corporation. Securing cooperation from various stakeholders, particularly investors should also be included in this process.
As a result, despite the problems, creating strategies might help people handle them well and concentrate on important initiatives. According to a survey, just 23% of project managers and stakeholders are in consensus when the project is completed. A director is required to collaborate with the team to complete tasks, but managing stakeholders and engaging with top leadership should not be overlooked.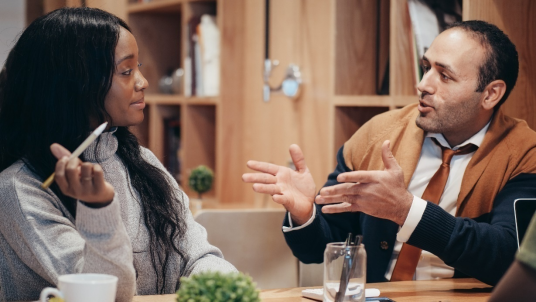 Solution: You need to create a communication platform where everybody is safe to express themselves and can communicate across the board. It's an excellent motivator for improving reputation and participation, working toward a single objective, and makingsubstantial changes within the company. It also affects the stakeholder's trust and increases their loyalty.
A business case centered on increased involvement can help leaders make more transparent decisions. You can employ the following metrics:
Create a team of potential and top-notch leaders.
Improve the health and wellbeing of your staff.
Provide constant high-quality client service.
Increase office productivity.
Minimize turnover.
Create a positive corporate image and credibility.
Once you've compiled a list of the items listed above, write a narrative that emphasizes the importance of employee engagement.Remember that companies should make work fun for everyone. As a result, it's critical to urge your staff to complete more work without pressing them.
Plus, staff turnover costs are higher than you might think. The cost of replacing a worker might range from half to double the individual's yearly pay.
Employees Are Too Tired To Work
Sometimes, even after you've taken all the necessary steps, employees are too tired mentally, physically, and spiritually to work. They don't have the drive or will to continue work no matter how great the company culture is and how amazing the organization maybe. They need some time off or need to do some recreational activities that'd make their lives more fun. Consequently, this will result in better work performance and increased productivity.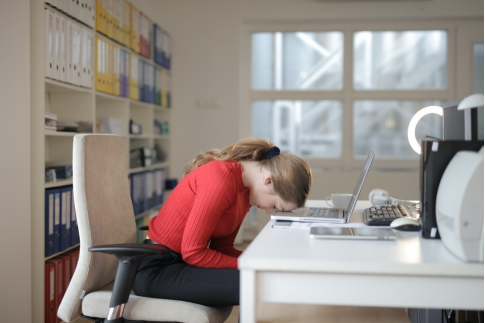 Solution: Along with employee engagement, encourage work-life balance, ensure their workload isn't too much, and make sure they take all of their vacation days. While having goal discussion meetings and project conversations, talk about their wellbeing. Give some suggestions on how they can eliminate boredom and get relaxed.
One amazing way of getting complete relaxation is getting a full body massage. This luxury massage involves de-knotting your arms, back, legs, and neck. It enhances circulation, restores energy levels, and aids in injury prevention.
Massages can help you a lot physically and emotionally. It's a gateway to getting peace and quiet while de-stressing your body.
Benefits of Massages For Office Employees
Massage Aids InThe Relief of Muscular Discomfort
Putting in long hours in the workplace can be taxing on people's bodies. A lot of people get pain, discomfort, and achesfrom poor working habits and the inability to take their eyes off of the screen.
Massage has been shown to alleviate neck, back, shoulder, and a lot of muscular pain. Body massage aids in the release of muscular tension. If it stays built up in our systems, it can create pain or stiffness.
It Helps Improve Blood Circulation and Flow
Improving circulation and blood flow has numerous advantages for the human body.Therapy massage can boost cellular proliferation and organ function, support the movement of nutrients throughout the body, and enhance the flow of oxygen-rich blood to the limbs.
If you have poor circulation then you can experience a variety of health problems, including tingling, stiffness, discomfort, and muscular cramps.Whether you get a 4-hands or Asian massage, you're going to be relieved by the end of it.
Full Body Massages Help Reduce Stress and Anxiety
Massage has been found to ease the autonomic nervous system. When people are tense or apprehensive, their bodies start to stiffen, and they have little control over this.Massage can calm the body, reducing stress and worry that people's jobs may bring on a regular basis.Several studies have revealed that cortisol levels are reduced following a massage, and a lot of clients instantly feel more relaxed.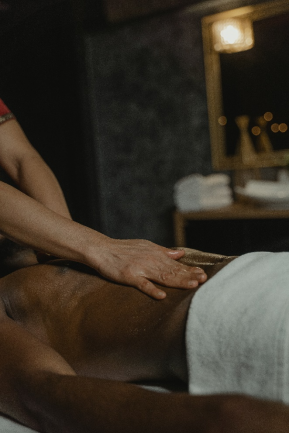 Body Massages Increase Flexibility
It may seem this isn't important to an employee's work but it can help with their overall health. Greater flexibility aids in the proper movement of our joints.
When people's bodies aren't flexible to do an everyday task, the bodies compensate by straining other areas. For instance, if a person injures their left foot and finds it difficult to walk, they would adjust when moving to avoid putting pressure on the injured area. This increases stress on the rest of the body, potentially leading to further issues.
You Feel Good
Who has called a massage service and been dissatisfied with the result? No one!Massage therapists are a blessing as their massages release endorphins which make people feel cheerful, active, and enthusiastic.Getting regular massages can make people feel good about themselves, and give them ease, and comfort.
Asian Massage 2 Hotels – Home to Chinese Massage in Las Vegas
Make your work stress go away by starting your wellness journey with Asian Massage 2 Hotels. They're a 24-hour, mobile massage service in Las Vegas that provides you with Chinese massages. Their talented, skilled, and professional massage therapists make you feel relaxed and well-acquainted.
The best part? You don't have to make exhausting trips to massage parlors anymore. Their body massage therapists provide hotel room massages that'll give you ease and comfort in a nice bed.
Book an appointment anytime, anywhere and your professional Asian massage therapist will be there in 20 minutes.