The massage industry future looks bright, thanks to improved massage services, enhanced accessibility, and greater awareness among people. While it is impossible to know what the future holds, industry experts are positive about the future of massage services. They use available information and current industry trends to predict potential trends and developments.
Read more

: What Does The Future Hold For the Massage Industry
Forecasting the future of the massage industry will help massage service providers fortify against potential risks, work with more relevant and modern practices, and identify any new opportunities. It is vital for massage therapists, massage salons, and industry experts to know these things as it helps them stay on top of their game.
Today, countless people understand the benefits of massage therapy and depend on it to improve and maintain their health. Health and wellness have become an integral part of people's lives in today's era, and massage therapy is a very important aspect of both.
This blog will explore the future of the massage industry. Keep reading to learn more.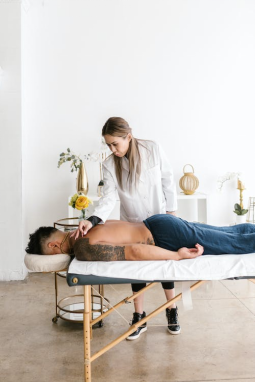 Health and Wellness Trends
As mentioned above, people's love for health and wellness trends is on the rise. As they become more health conscious and aware, the massage industry will only benefit from this awareness. This is because massage therapy is an integral part of health and wellness. It helps you prevent many ailments and diseases while enhancing your mental and physical health.
In addition, health and wellness trends are rising in popularity because of increased stress levels in people. Stress, anxiety, and depression increase health issues.
More and more people are turning to massage therapy thanks to its many health benefits, such as reducing stress, improving sleep, and easing chronic pain, among others. Therefore, the demand for reliable massage services will only grow in the future.
A Way to Relax and Unwind
Massage therapy is no less than taking a mini-vacation. Many people who are traveling or visiting new places often search for massage services nearby to unwind and relax. It gives them a much-needed break from all their busy life.
Thus, massage services will become even more prevalent in the future. Many massage service providers like Asian Massage 2 Hotels are partnering with hotels and resorts to increase their reach and provide their service to as many customers as possible.
Convenient and Personalized Care
Many massage service providers offer on-demand and 24–hour massage services, ensuring ease and convenience. Customers can use their phones to book appointments online or on call, which makes things simpler. Plus, some massage therapists come to your desired locations. This saves you from traveling to the massage salon and increases the comfort offered b y massage services.
You don't have to do anything. Just book an appointment and leave the rest up to the service providers. Moreover, personalized massage services are the newest trend. You can choose from a variety of different massage types and talk to the therapist to make necessary adjustments according to your preferences.
You can book massages anytime, which makes things flexible, and people who are busy during the day can get a massage at night. All these factors contribute to the promising future of the massage industry. Additionally, massage services are expected to become more personalized and convenient in the future, which is great news for massage enthusiasts.
More Interest in Massage Services
Another factor that will play an integral role in the bright future of the massage industry is the growing interest in massage services. Moreover, the growing population means there are more people to serve and request massage services.
As massage therapy is prevalent in several market sectors, including wellness, spa, rehabilitation, holistic care, sports care, and health care, it can help manage several issues of the growing population. Plus, it is also expected to become a strong pillar in the mental health sector.
Necessity not Luxury
Massage therapy will continue to thrive as people learn and become more aware of its many benefits. Even today, many people think of massage therapy as a luxury, something you give away as gifts or use to treat yourself. However, as time passes, people will become more familiar with the idea of massage therapy as an important part of life.
Just like people take other necessary steps to maintain their health, they will view massage therapy as an essential way to enhance their health and lead an active lifestyle. Therefore, as people realize that massage therapy is a necessity rather than a luxury, the demand for massage therapy is expected to grow significantly.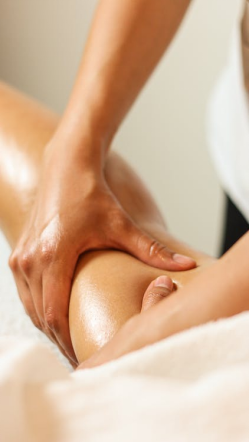 Get the Finest Massage Services in the City of Las Vegas
Reach out to Asian Massage 2 Hotels in Las Vegas and experience the best massage of your life.
Asian Massage 2 Hotels brings specialized Asian massage services. We have teamed up with several inns, hotels, and resorts in the city. Our squad of highly accomplished massage therapists hailing from Asia is takes good care of your needs. What's best, customers can book the massage according to their suitability, which makes everything easier.
We are a popular 24 hour massage salon striving to help our valued clients. Our talented therapists combine many massage techniques from East Asia with contemporary massage methods, bringing them to customers at the best rates.
Our services comprise a total of four massages, including Japanese Nuru massage, deep tissue massage, full body massage, and 4-hand massage.
Furthermore, you can either book our massage services in advance or request a therapist at any time of the day. We go above and beyond to provide comfort and relaxation to our customers through our unique massage techniques.
Get in touch with us today to schedule an appointment with our therapists.