Employee burnout is one of the number one reasons for increasing employee turnover rates in organizations. According to recent research, due to the alarming levels of burnout and stress among employees, 74 percent of HR leaders are committed to making mental health awareness and care a top priority in the US.
Read more

: Burnt Out At Work? Learn to Find Meaning in Your Job
However, dealing with burnout at work is not easy. It's not the only cause of concern for managers; boredom plays an equally important role in the rising level of mental health issues and increasing stress levels amongst employees.
Boredom—also referred to as chronic boredom—can lead to depression, anxiety, insomnia, stress, and a higher turnover rate. While both conditions affect a person's mental health and emotional well-being, boredom can leave you feeling uninterested, unstimulated, and unfocused. While it may vary from person to person, every person has felt bored and burnt out at some point in their work life.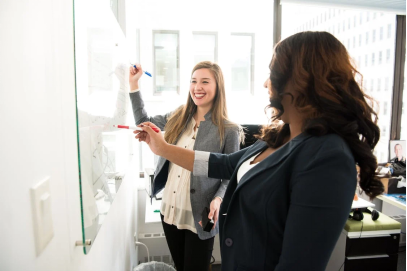 Moreover, the effects of burnout and boredom at work can be very dangerous. This short-term problem can lead to more serious and long-term health issues in the future. The biggest concern is that it not only affects your physical health but also wreaks havoc on your mental health. Thus, it is vital to take effective measures to combat the impact of burnout and boredom at work.
There are several things you can do to avoid these dangerous effects, from managing tasks and creating a healthy work-life balance to booking massage services, exercising, and consuming a healthy diet, among others. However, if you are still not sure about managing these dangerous effects, we can help.
This post will serve as a guide to help you understand the dangerous effects of boredom and burnout at work while explaining how you can avoid them and stay healthy. Keep reading to explore more.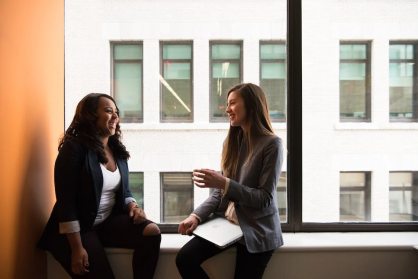 What is Workplace Burnout?
Workplace burnout is a state of exhaustion and physical lethargy. You might feel detached from your colleagues and customers, dissatisfied with your work, and uncertain about your future in the organization. These are some of the classic symptoms of burnout at the workplace, and more people are prone to these symptoms than you think.
Workplace burnout is specifically due to work-related circumstances. Emotional and physical fatigue causes job dissatisfaction, and the feeling of happiness and contentment is lost. While the symptoms may be there long before you notice, these conditions slowly make their way into your mind and body. You won't notice the feeling of burnout right away. Instead, it will seep into your life slowly, which is worse.
Some common causes of workplace burnout include:
Not being able to control your circumstances
The fear of not meeting expectations
Poor organization culture
Lack of work-life balance
Working too much
What is Workplace Boredom?
On the other hand, workplace boredom is referred to as being uninterested in work. You don't feel like engaging with collages or customers, which adversely affects your work and mental health. Some factors can lead to chronic boredom, including:
Not finding work challenging enough
Too much leisure time
Signs of Workplace Burnout and Boredom
Some common signs of workplace burnout include:
Chronic fatigue
Insomnia
Headaches
Stomachaches
Anger
Isolation
Irritability
Depression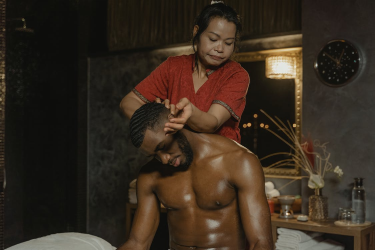 Effects of Workplace Burnout and Boredom
Some common effects of workplace burnout include:
Effects on Physical Health
Excessive stress
Fatigue
Increased chances of heart diseases
Increased chances of high blood pressure
Increased chances of type 2 diabetes
Increased chances of respiratory issues
Increased chances of death before the age of 45
Effects on Mental Health
Depression
Anger
Irritability
Anxiety
Effects on Personal Life
Alcohol or substance abuse
Distance from friends and family
Carelessness with finances
Rage toward family and friends
Failure to complete responsibilities
Effects on Professional Life
Job dissatisfaction
Retreating from colleagues and friends
Failure to do the job well
The burden on organization resources
5 Ways to Avoid the Dangerous Effects of Boredom and Burnout at Work
Now that you know how boredom and burnout at work can influence your life, it is time to look at some practices you can adopt to avoid these circumstances.
Evaluate Your Work Situation
The first thing you can do to combat the rising stress levels at work is to take control of your situation. Evaluate your options and see how you can change things up. Try talking to your manager or supervisor as their efforts can make a significant difference. Talk things out and try to reach a mutual agreement. There is always room for adjustment and changes if one is willing to go change their circumstances.
Additionally, try to set goals and break big tasks into smaller individual tasks. This will help you gain control in the situation. Sort out the thing that needs to get done and the ones that can wait. Prioritizing tasks and setting specific short-term goals is one of the most efficient ways to deal with big tasks or a lot of piled-up work.
However, if you feel like there is too much work and you will probably never get it done on your own, ask your colleagues or manager for help. Try to reach a compromise and explain how you feel like you are being overburdened.
Remember, if you don't speak up and take a stand, you will never be able to gain control, and things will go downhill. It is best to start by evaluating your options and see what you can do to improve the situation at work.
Seek Help or Support From Family and Friends
Reaching out to someone for help is one of the best things you can do for yourself in you are in this kind of situation. Whether it is a colleague, friend, or loved one, you shouldn't shy away from seeking help. Getting support from others helps you cope with the situation and do what's needed. 
Furthermore, if you feel like your symptoms are getting worse, you should reach out to a professional for help. They will guide you through the situation and help you combat the effects. Take advantage of their expertise to navigate your way through this tricky situation at work. If you keep piling up your feeling and do not talk to someone, you might face more drastic consequences.
All this pent-up anger and frustration can result in several mental and physical health issues, such as heart disease, diabetes, blood pressure, anxiety, insomnia, depression, and much more. Therefore, you should try and seek help before it is too late. 
Follow a Regular Exercise Routine
Everyone knows the importance of movement and exercise in life and its numerous health benefits. However, most people might not know that exercising also helps with anxiety and decreases stress levels.
This is because while you exercise, you channel all your stress into physical labor. After an exercise session, you feel light and less stressed because you did something to get your mind off things and spend all the pent-up energy. Plus, it can take your mind off work, which helps you get that work-life balance you desperately need.
Get Sufficient Sleep
Another thing you can do to deal with the dangerous effects of boredom and burnout at work is to try to get seven to nine hours of sleep every night. Lack of sleep and a poor sleeping pattern is also a leading cause of poor mental health. If you don't catch your Z's, you might feel tired, distracted, and inattentive, which can adversely affect your work.
Therefore, try to get sufficient sleep as it directly impacts your work performance, physical health, and mental health. If you have trouble sleeping, create a healthy nighttime routine, such as changing your clothes, doing a nighttime skincare routine, reading a book, drinking some tea, meditating, or doing yoga.
Try Massage Therapy
Saving the best for the last, massage therapy is another great practice to combat the dangerous effects of boredom and burnout at work. It is a relaxing activity that reduces stress levels, makes you feel relaxed, and even helps you sleep better. It can help you take your mind off things at work, and you can finally feel relaxed and happy.
Furthermore, massage therapy increases serotonin in your body, which enhances your mood and emotional well-being. As a result, you'll feel relaxed, happier, and calm. The feeling of stress or anxiety is significantly reduced. Additionally, getting a massage at night can put your body in a state of rest and help you sleep better, which is also great for boredom and burnout at work.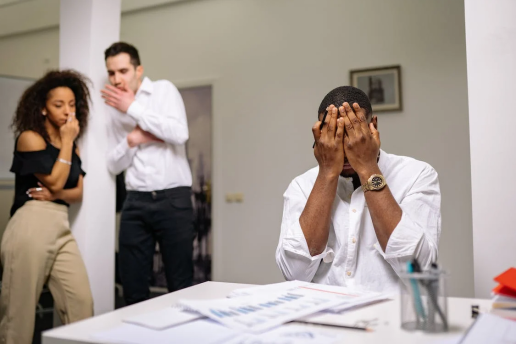 The Bottom Line
While the impact of burnout and boredom at work is dangerous for your mind and body, there are many ways you can break the cycle and avoid these effects. Start by trying to gain control of the situation and if you think you need it, get professional help. Remember, the support of your family and friends is essential throughout this time.
Moreover, trying relaxing activities like massage therapy can further improve the situation as it not only reduces stress levels but also helps you sleep better.
Avail the Best Massage Services in Las Vegas with Asian Massage 2 Hotels
Now that you know how massage therapy can make a significant difference in your stress level if you are bored or burned out at work, it's time to get started by booking your appointment with our experienced massage therapists in Las Vegas.
Asian Massage 2 Hotels offers reliable massage services to numerous hotels, inns, and resorts in Sin City. Our team of highly skilled Asian-origin massage therapists is well-versed in taking care of your body's needs. What's more, can book an outcall massage and schedule it according to their comfort and convenience, which makes things easier.
Asian Massage 2 Hotels is a popular24-hour massage service that offers Asian massage to our valuable clients. Our proficient masseurs combine various East Asian massage techniques with modern massage techniques and bring them to you in the neon capital of the world.
Our services comprise a total of four massages, including deep tissue massage, Japanese Nuru massage, 4-hand massage, and full body massage.
Our expertise in the in-room massage services space is what makes us so popular among our customers. The best part is that all our massage therapists are Asian, belonging to places like China, Korea, Japan, Taiwan, and Malaysia, and have grown up learning the craft of authentic Asian massages.
As an outcall massage service, we have joined forces with several hotels and resorts in Las Vegas, making us one of the most prominent names in the city. Plus, we are available 24/7, which makes our services highly convenient and flexible.
Furthermore, you can either book our massage services in advance or request a therapist at any time of the day. We go all-out to provide comfort and relaxation to our customers through our unique massage techniques.
If you are in Las Vegas and want to book your appointment, don't waste any more time. Get in touch with us today or call 702-970-0877. Our therapist will be at your service in no time, ensuring you have the best experience.