Massage therapy is a way to de-stress, address a health issue, or treat yourself. Your reasons for seeking a therapist can vary, but how frequently should you get a massage?
There's no hard and fast rule for the number of massages one should get. However, your doctor or massage therapist can recommend the duration and frequency depending on your needs and medical condition.
Ideal Number of Massages
Massages for injuries are more frequent compared to relaxation and pampering massages. Nonetheless, the duration and frequency differ based on individual needs. For instance, the area you want to target will also determine the number of massages you should get.
Studies also suggest certain durations and numbers of massages cater to any underlying medical problem such as injury or pain. We recommend talking to your massage therapist to set out a plan for your needs.
Another thing to consider is your budget. If you cannot afford regular massages, take longer breaks between each massage session. Alternatively, you can learn some techniques to try at home. Be sure to consult a medical professional, doctor or massage therapist.
Types of Massage and Their Frequency
How often you'll need to schedule your massage sessions depends on your message type and your needs.
Pain Management
If you're taking a pain management massage to address an injury or pain, you'll have to plan your session more frequently. Some therapists recommend a massage session 1–2 times a week post-injury.
A bi-weekly or once-a-week session is recommended for chronic health issues. If your pain returns, you should see your therapist. Once you start to recover and your pain doesn't return as frequently, you can increase the time between each session.
Stress Relief
Stress management is important for proper physical and mental function. All your hard work comes undone if you're stressed. A stress relief massage reduces bodily tension and improves health. You can get a stress relief massage monthly to combat the negative impact of mental stress.
Sports Massage
If you're physically active or play sports, you'll want to take sports massage therapy for any sports injury or to de-stress. A bi-weekly or weekly massage helps in recovery and athletic performance. Some athletes also need more than two sessions in a week.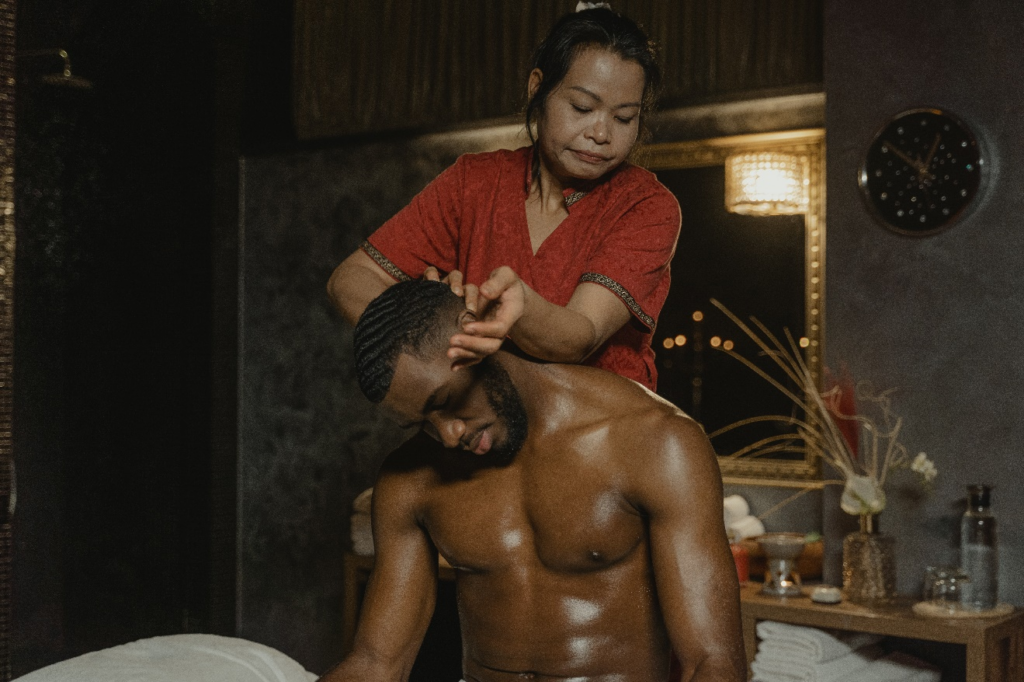 Get a 24 hour Asian massage service in Las Vegas with Asian Massage 2 Hotels. We bring Asian massage therapy to you with our in room luxury massage in your hotel room. Book your massage therapy today!