One month into 2023, and many people are working on the resolutions they made at the beginning of the New Year, including working on their health and wellness resolutions. This translates into more sales and growth for massage services as they are an integral part of the health and wellness industry, which is valued at $4.4 trillion globally and is expected to reach a value of nearly $7 trillion in 2025.
Read more

: Massage Therapy: A Guide to the Current Trends
Whether you are feeling stressed or want to improve your health, massage therapy can work wonders for your mind and body in several ways. Things are looking great for the massage industry with positive growth and a bright future. There has been a major shift in consumer preferences post-pandemic. People are now prioritizing self-care, wellness, and health. Some are even calling it a "wellness revolution", and rightly so!
Moreover, as massage services become more personalized and convenient, nothing's stopping massage therapy from becoming one of the most sought-after wellness practices. Take a look at some trends that are set to dominate 2023.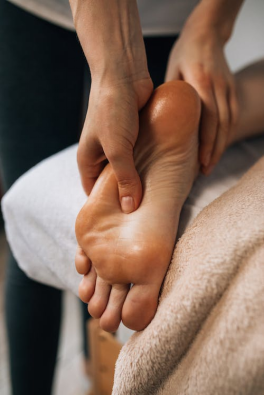 The Influence of Social Media and Internet
Nowadays, Gen Z and millennials look at social media for everything, whether it is for work or pleasure. The same goes for massage services. They want services that can help them relax and unwind.
However, they prefer to have service providers come to their desired place rather than commuting to a massage salon. This is because the internet has made things convenient and made them used to having everything at their doorstep with just one click. They might view massage therapy as online shopping. All they need to do is book an appointment like they place an order, and they are good to go.
They crave the convenience and ease of at-home care, which is why massage services that offer such options are so popular, like Asian Massage 2 Hotels. Moreover, many massage service providers are now active on social media and advertise their services online because that is where they will get the most attention.
Massage service use social media platforms to their benefit. Such service providers are sharing tips, tricks, and advice on how customers can relieve stress, live a fulfilling and balanced life, and maintain their health with massage services.
The Rise of Personalized Care
Personalized care is the new normal nowadays, and this trend is here to stay in 2023. People love a personal touch to everything, as it makes things feel more valued. The same goes for massage services. Whether it is the massage type, place, time, or other details, people love it if everything is personalized according to their preferences.
Today's customers want to book services that offer a solution for their specific needs and problems. This is why clients flock toward massage service providers who have made their name in the industry, understand their clients' concerns and can recommend effective solutions.
Furthermore, every customer has different reasons for getting massage therapy. While one customer might be getting massage therapy to reduce stress, another might be getting it to treat insomnia or chronic pain. Therefore, the demand for personalized massage services is through the roof.
People also love it if massage therapists come to their desired place at their time of choice, as mentioned above. This makes it easier to fit massage therapy into their busy schedule and doesn't stop them from reaping the health benefits it offers.
Massage as a Healthcare Trend
As more and more people recognize the health benefits of massage therapy, it is fair to say that massage therapy is not just a means of luxury, indulgence, and pampering, in fact, its scope goes way beyond that and it's more popular nowadays as a means of healthcare.
Massage therapists are trained to understand and work with the human body, which makes them experts in this area. They know how changing pressure and movement influence the body's tissues, muscles, tendons, and ligaments.
It is considered a form of integrative medicine and is used for a wide range of medical conditions, including chronic pain, insomnia, muscle soreness, and immune function, among others. Additionally, it also works wonders for a range of mental health issues, such as stress, anxiety, and depression.
In addition, massage therapy can also help increase the effectiveness of other treatments and therapies. The different types of massage therapies can help with various health issues and ailments.
The Bottom Line
All in all, it is fair to say that the massage industry is thriving and showing no signs of slowing down. While there are new trends every year, the massage sector is slowly but surely developing into a full-fledged health modality for people. People nowadays are approaching massage therapy for different reasons.
As massage services become more personalized and convenient, and people grow more aware of the versatile health benefits of massage therapy, it sure has a long way to go.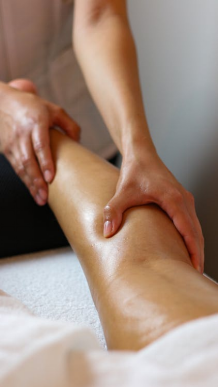 Reliable Massage Services in the City of Las Vegas
Asian Massage 2 Hotels is one of the leading providers of specialized Asian massage services in Las Vegas. Our services comprise Japanese Nuru massage, deep tissue massage, full body massage, and 4-hand massage. As one of the most premium massage service providers in Sin City, we are highly distinguished and are loved by locals and tourists.
Our authentic and genuine approach to the art of Asian massage is what makes us so popular. All our massage therapists are Asian, originating from places like China, Korea, Japan, Taiwan, and Malaysia, and have grown up learning the craft of traditional Asian massages.
As a reputable massage salon, we have collaborated with several distinguished hotels and resorts in Las Vegas, making us one of the most popular names in the area. Plus, we are available round the clock, and a therapist comes to you instead of you having to go to their place. This makes our services highly convenient and flexible.
Get in touch with us today to schedule an appointment with our therapists. Once you get a taste of our luxurious massages, you will never look back.